Sold by
Activities to Share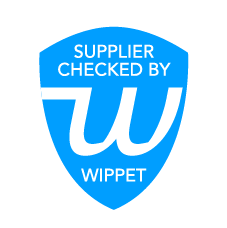 Supplier Checked
If you are new to the use of an Empathy Doll then you might like to read the following article about Using Doll Therapy For People Living With Dementia.
Emelie, one of our family of Joyk Empathy Dolls, makes a thoughtful gift and companion for any loved one with special needs - especially for anyone with dementia living in a care home or hospital.
Empathy Doll therapy for use with dementia patients is a recognised therapy used extensively in the care sector and can help alleviate stress and anxiety as well as helping to relieve boredom.
Designed to encourage caring and nurturing instincts, all our empathy dolls come with weighted bottoms to feel just like a small child when being carried.
Made from soft-filled fabric and with removable clothes, her appealing eyes are designed to have constant eye contact for a strong emotional bond. Her facial features have a realistic little nose and shaped mouth too.
Please note: You should always introduce a doll gradually. Seat on a chair and allow the person to get used to it, picking it up and nursing it in their own time. If they show no interest, never try to push it on their lap. If the person becomes very attached, ensure others do not take it away or play with it as this can cause upset and jealousy.
We have a wide range of dolls so if you would prefer another gender or appearance, look at some of our alternatives: Nelly, Naomi, Mia, Mandy or  Simon
For an in depth understanding of the use of therapy dolls please read this book: Doll Therapy in Dementia Care