Cook Like A Pro 4-Piece Saucepan and Frying Pan Set
Contains: 1 x Essentials Stainless Steel 900ml Saucepan & Lid, 1.5Ltr Saucepan & Lid, 3Ltr Saucepan & Lid and 240(Ø)mm Non-Stick Frying Pan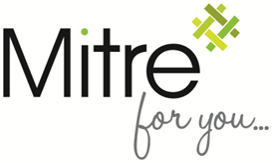 Sold by
Mitre Linen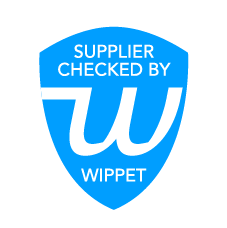 Supplier Checked
Want to overhaul your cookware collection with commercial-quality equipment? All without breaking the bank? Then this Essentials four-piece saucepan and frying pan set is the perfect choice for you! Containing a 240(Ø)mm non-stick aluminium frying pan and three stainless steel saucepans (900ml, 1.5Ltr and 3Ltr) with matching lids, this professional-quality cookware set has all you need to fry, boil and simmer your favourite recipes like the very best.

The saucepans' stainless steel construction offers great thermal retention qualities, while an aluminium core guarantees quick and even heating without hotspots. These features combine to give you rapid, restaurant-quality cooking results time and time again! The stainless steel material makes the saucepans induction compatible too, meaning they can be used on any hob type of your choosing.

And thanks to its non-stick coating, the included aluminium frying pan guarantees hassle-free cooking and cleaning - reducing the need for oils and fats.
Product features
Contains: 1 x Essentials Stainless Steel 900ml Saucepan & Lid (DF669), 1.5Ltr Saucepan & Lid (DF670), 3Ltr Saucepan & Lid (DF671) and 240(Ø)mm Non-Stick Aluminium Frying Pan (DG165)
Saucepan cool-touch handles keep you comfortable when the heat is on
Frying pan non-stick coating ensures hassle-free cooking and cleaning
Frying pan aluminium construction guarantees quick and even heating
Frying pan is not suitable for induction hobs
Hanging holes enable space-saving storage
Saucepans are dishwasher-safe for simple cleaning
Frying pan is not suitable for dishwashers
Saucepan stainless steel body offers great heat retention - ideal when cooking for a long time
Saucepan aluminium base ensures quick, even heating
Stainless steel body also makes the saucepans highly durable