Aluminium Roasting Dish (Various sizes)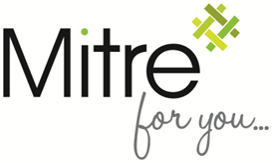 Sold by
Mitre Linen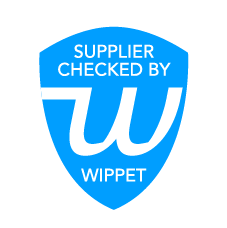 Supplier Checked
Whether you're making a delicious batch of roast potatoes, vegetables, fish or meats, the 320mm Vogue aluminium roasting dish is a fantastic solution for both professional and home kitchens.

With a strong yet lightweight aluminium design, the pan combines a generous internal capacity with an impressive high lip - reducing the chance of spillage and food waste. The lip design also helps you to easily cover the dish with foil, sealing in juices and moisture during a cook.

The integrated handles also help you to safely position and remove the pan from hot ovens - especially useful if the oven already has other pans and dishes of food inside.
Capacity, Dimensions & Weight:
320mm: 3.16Ltr / 50(H) x 320(W) x 215(D)mm / 390g
370mm: 6.13Ltr /70(H) x 370(W) x 260(D)mm / 710g
420mm: 8.3Ltr / 70(H) x 420(W) x 305(D)mm / 940g
470mm: 10.97Ltr / 70(H) x 470(W) x 355(D)mm / 1.2kg
520mm: 14.44Ltr / 70(H) x 520(W) x 420(D)mm / 1.61kg
610mm: 18.55Ltr / 70(H) x 610(W) x 455(D)mm / 1.91kg
Product features
Material: Aluminium
Strong and durable bend-resistant aluminium construction
Please note: not dishwasher safe - hand wash only
Integrated handles - easier and safer to position
Aluminium provides effective, even heat transfer, reducing hot spots and food waste
Lip design allows easy covering with foil or film
More Information

| | |
| --- | --- |
| Material | Aluminium |