Suprem Form Pads (Various Sizes and Quantities)
Lille SUPREM form is an anatomically-shaped pad suitable for moderate to heavy incontinence. It is suitable for both active people and bed-ridden people. The anatomically-shaped Suprem Form pad can be worn with Net Pants and allows the wearer to go to the toilet independently.

Sold by
Healthcare Direct Ltd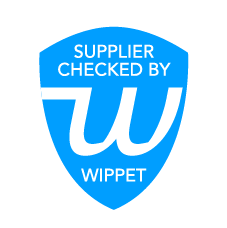 Supplier Checked
Suprem Form Regular Plus Pads (25 x 4) (1570ml)
Suprem Form Extra Plus Pads (25 x 4) (2230ml)
Suprem Form Super Plus Pads (20 x 4) (2740ml)
Suprem Form Maxi Pads (20 x 4) (2920ml).
The Lille Suprem Form pads ensure comfort and security thanks to their anti-leakage barriers. A wetness indicator allows you to check the saturation level of the pad and indicates when you need to change it.
These pads are 100% breathable and hypoallergenic for improved skin protection.
It is not necessary to open the pad to check the saturation of the product. In fact, the Lille SUPREM products have a wetness indicator. This enables you, from the outside, to check if the pad needs to be changed. The yellow line turns blue as the product becomes more saturated, until the blue line disappears.