Suprem-Fit Diapers (Various Sizes and Quantities)
Lille SUPREM fit is an all-in-one product with adhesive tabs, suitable for moderate to heavy incontinence. This pad is designed for people who have heavy incontinence or who have lost part of their independence.

Sold by
Healthcare Direct Ltd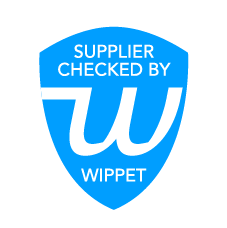 Supplier Checked
Suprem-Fit Medium Diapers - Extra Plus (4 x 24)
Suprem-Fit Large Diapers - Regular Plus (26 x 4)
Suprem-Fit Medium Diapers - Super Plus (4 x 22)
Suprem-Fit Diapers Extra Large - Extra Plus (20 x 4)
The all-in-one Lille SUPREM fit is also especially suitable for faecal incontinence. It also ensures comfort and protection thanks to its repositionable adhesive tabs. A wetness indicator allows you to check the saturation level of the product and indicates when you need to change it. These products are 100% breathable and hypoallergenic for improved skin protection.