Samsoft Compact Mobile Hoist
The new Samsoft is a compact, folding mobile hoist designed to make easy work of transferring patients from one position to another. This highly durable and versatile hoist is fully electric - electrical lifting and leg opening.

Sold by
Healthcare Direct Ltd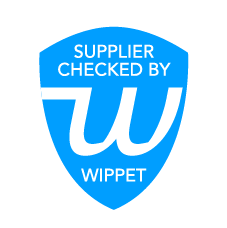 Supplier Checked
Fully electrical operation, electrical lifting and leg opening, ideal for positioning the hoist. A lifting capacity of 175kg / 27.5 stone / 386lbs. Lightweight frame is easy to manoeuvre into the required position for most transfer situations. Four 75mm high quality castors, rear castors include brakes. For ease of manoeuvrability, all castors are 360° swivel with low friction bearings and spindle. Compact for easy access through standard 63cm doorways. Lifting range (underside of spreader bar) 55cm to 174cm. Internal leg spacing of 52cm to 96.5cm. Ergonomic push handles with a variety of comfortable hand positions available. Electrically powered leg opening provides a stable safer lift. Ergonomic and user-friendly handset. Has been designed to fold easily, without the need for tools or disassembly. Can be stored and transported vertically. Four point spreader bar as standard with secure hooks for sling application. Low chassis height of 9.5cm facilitates access under most beds, and other furniture to ensure user flexibility. Battery can be charged on or off the hoist. Emergency stop and manual lowering function.